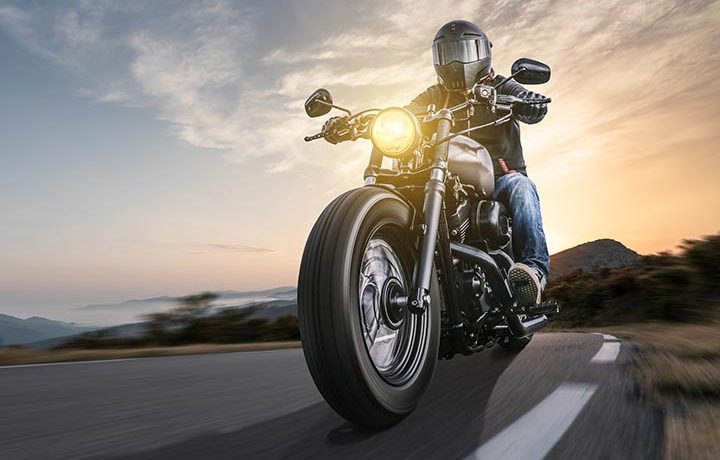 Motorcycle Insurance
Motorcycle insurance provides financial protection in the event of a motorcycle accident, loss, theft or damage.
Motorcycle insurance includes liability coverage in case you are responsible for another person's injuries or property damage. These policies provide coverage for motorcycles, choppers, fast street bikes or "crotch rockets," mopeds, and even Segways.
What Does Motorcycle Insurance Cover?
If you have just purchased a motorcycle, or have owned one for a while and are considering changing insurance providers, you may have several questions.  Do you wonder what motorcycle insurance will cover, and what financial risks you face in the event of an accident?
A standard motorcycle insurance policy will cover some portion of the costs associated with damage to your bike.  It will also provide compensation in the event that you cause harm another person or their property or have legal fees to pay an accident. Known as "bodily injury and property damage liability," your motorcycle liability insurance covers the cost of liability claims and legal fees, up to the limits of your policy, if are at fault in an accident.
When you choose what you want your motorcycle insurance to cover, find a balance between protecting yourself against the risks you face and what you can budget for coverage. The good news is that there are many ways to save on your motorcycle insurance if you are a safe rider with a good driving record.
Call 504.488.3838
for a FREE QUOTE!
– or –
You can customize your policy to cover the following:
Full replacement cost of your bike, in the event that it is totaled
Comprehensive coverage, which will pay for loss or damage due to causes "other than collision." This includes hail and other weather damage, damage from animals, and most importantly motorcycle theft
Medical payments, in the event that you require hospitalization or medical care
Uninsured/underinsured motorists coverage, in the event that another driver is at fault in an accident and does not have adequate insurance to pay your costs
Damage or loss to your gear and upgrades, such as transport trailers, sidecars, custom exhaust equipment, and safety apparel like chaps and helmets