RV Insurance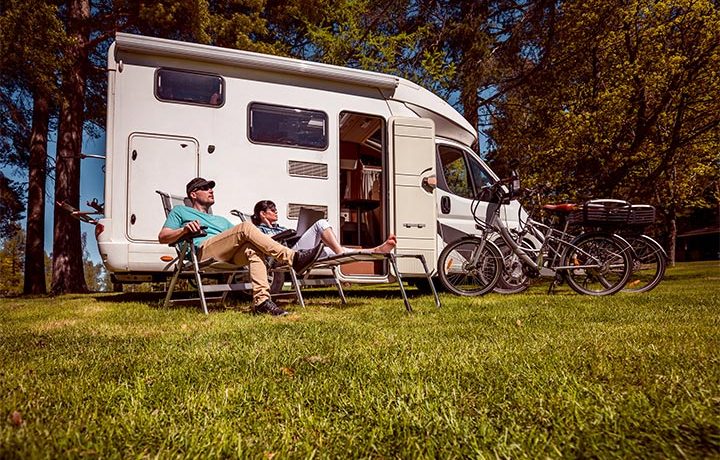 RV insurance is an agreement between you and your insurance company that protects your motorhome, travel trailer, camper, fifth wheel, etc. You'll choose from a variety of coverages meant to protect your vehicle and provide peace of mind on trips and vacations or if you use your RV as a permanent residence. If you're "driving" a motorhome, you'll also need liability coverage to stay legal on the road. But if you're "pulling" a travel trailer, your state won't require you to insure the RV, as you're already covered for liability on your auto insurance policy.
How does RV insurance work?
When you buy RV insurance, your insurer or agent will ask simple questions about you, your RV, and how often you use it. You'll then select coverages that will best protect you and your vehicle. Generally, more coverage means a higher price. If you damage your vehicle or you're responsible for someone else's damages or injuries, you'll file a "claim" with your insurer. If your claim is covered, they'll pay for the losses or injuries up to your coverage limits.
Generally, more coverage means a higher price
Do I need motorhome insurance?
Yes.
You must have at least the state minimum for liability, since motorhomes are driven and not towed. When quoting motorhome insurance, all insurers will let you know the minimum requirements in your state. Failure to carry liability insurance could result in a revoked license, fines, or even jail time.
Call 504.488.3838
for a FREE QUOTE!
– or –
Do I need travel trailer insurance?
Because you're not actually driving your travel trailer, you aren't required by law to have insurance on a vehicle that you tow with a car or truck. However, your travel trailer is often a valuable asset, and should be protected the same way you insure your home, car, etc. Most travel trailer policies include comprehensive coverage. It's up to you if you want to add collision, but most financers will require you to carry both.